About Us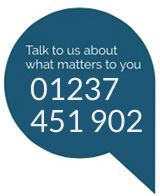 We are a community focussed company and our purpose is to provide Human Resources and Health and Safety support to the SME sector at an affordable price.
Over the last few years it has been increasingly important for all organisations both large and small to be aware of Employment Law and to ensure that they meet the statutory requirements. HR Support from large organisations is expensive and not something that a smaller businesses can afford. We have identified this gap in the market and provide professional, affordable HR support, Documentation, Issue resolution and Health and Safety Management to all types of organisation.
AB+ was originally created as an additional income stream for the Torridge, North, Mid and West Devon Citizens Advice Bureaux. .We have since grown and developed, specialising in specific sectors such as Veterinary, Hospitality, Engineering, Distribution and Third sector/ Charitable organisations providing bespoke, personal service to every client.
The team
The AB+ team is made up of highly experienced business professionals – including, Legal professionals, Industrial Relations and Employment experts, fully qualified CIPD associates and specialised fully qualified Health and Safety professionals. This gives us the unique ability to work alongside our clients to provide the service that they need, when they need it.
Our clients
AB+ has a successful portfolio of clients including Care Homes, Engineering Companies, Dental Practices, Retail outlets, transportation providers, CAB's, Accountants, Creative industries as well as third sector organisations such as District Councils, Community Transport Services and Trusts. AB+ also outsource our expertise as the HR / H&S providers for buying groups of over 700 members.
For more information contact enquiries@advicebureaplus.co.uk