Latest News
Tuesday 22nd September 2015
Have your staff ACTUALLY read their Contract?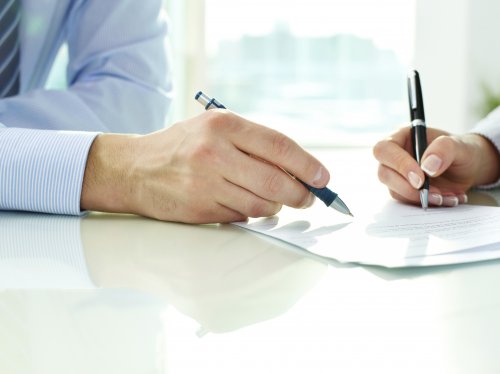 Majority of staff have never read their contract of employment, survey reveals Vicki Arnstein From PM DAILY - 18 Sep 2015.
HR could face backlash if employees are left unaware of terms and conditions
Employers may want to do more to ensure new staff realise the importance of their employment contract, after a survey revealed that only 0.6 per cent of people claim to have read theirs.
A survey by Protecting.co.uk found that 93 per cent of respondents had only skim read their contract, while the majority (909) of employees asked had not read any of their terms and conditions, or had no memory of doing so.
More than half (56 per cent) of the 1,000 people surveyed had 'no idea' where their contract was.
Mark Hall, a spokesman for Protecting.co.uk, said: "We're stunned. You would have thought that you would read through an important document before you put your name to it, but it appears that for most people that's simply not the case."
Mike Emmott, employee relations adviser at the CIPD, said he was not shocked by the findings: "When people start a job they want to know what they are going to be paid, where they are going to work, how many hours and whether there is any flexibility, what the holiday entitlement is and they may ask about pension and sick pay," he said. Most of which recruiters will confirm verbally, he added.
Rachel Reid-Ellaby, a solicitor at Doyle Clayton Solicitors, said people are often under considerable pressure from recruiters to sign on the dotted line, but employers should communicate clearly to employees that their contract could affect them in the long term.
"HR should be flagging [to employees] that this is the document governing their relationship with the company, and is also a rule book that can be used to discipline or dismiss someone.
"Depending on the terms and conditions of the contract, some people might want to take legal advice, especially senior people who may be entering into post-termination restrictions. Equally HR might want to run them through the document," she added.
While Protecting.co.uk said providing a bullet-point style list at the start of a contract outlining the main points could be beneficial, Reid-Ellaby said it was important to ensure this accurately reflected the contract's contents."You don't want to say 'these are the only important things that you need to be taking a note of', but equally if someone is signing the contract they are saying that they have read the entire thing," she added.
Protecting.co.uk said many workplace disputes happen when workers break a clause written into their contract, such as wrongly using a company vehicle for private use when their contract states that this is not permissible.
"One of the most common problems is when shop or factory workers take damaged or unwanted goods home," said Hall. "In many cases, taking unwanted property is theft, even if it's in the bin. That's a specific clause for many workers."
Other common disciplinary problems that employees fall foul of include: moonlighting for other companies when an exclusivity contract is in place; bringing the company into disrepute – often through unguarded or ill-advised social media posts; good timekeeping and dress codes.